Better late than never!
We are very late with this week's blog, but I am sure we will make up for it with all the excitement we have had over the past week!

So if you haven't spotted it across our Social Network this week, we only went and won the Most Innovative website award at the Web Awards!


Here's our gorgeous award taking pride of place in the office beside out wall board from Web Summit.

Catherine, our Marketing Manager, even managed to grab a pic with Rick O'Shea from 2fm, the fantastic Compere for the evening.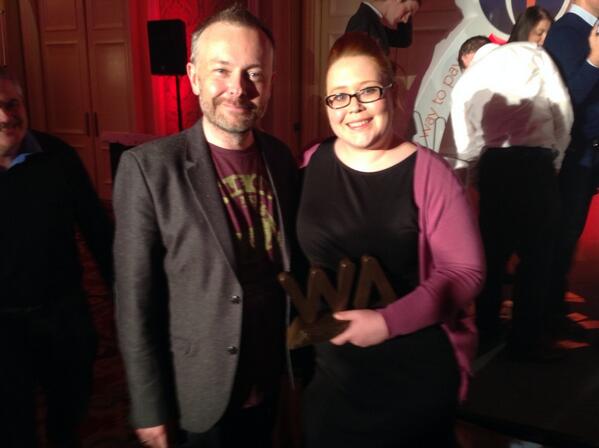 We also had a bit of a surprise Office party with our old office friends from Unit 4 and Unit 6. There was Chocolate cake and tea, which is of course our favourite type of party!


We also got our kitchen all set up, and what is a startup kitchen without coffee!!!
You are very welcome to call in for a Coffee (or even a tea/hot chocolate) and a chat!


Be sure to give our guys your support in their Movember Challenge. I think you will agree they are doing quite well!


To keep in theme here's our top 3 Movember movies!

Dr Mo
The Bourne Ultimotum
Dead Moets' Society

Share this
Tweet
About the author